Biopharmaceuticals Ambition Research & Development (R&D) programme
Biopharmaceuticals Ambition Research & Development (R&D) programme
Develop a Biopharmaceuticals research and development hub in the Centre-Val de Loire (CVL) region building upon the expertise of multidisciplinary academic research teams and industrial companies (Smart Specialization Strategy in CVL).
Coordination by Tours University in close links with Orléans University, CNRS, INSERM, INRAE, CHRU Tours and CHR Orleans hospitals.

Scientific coordinator: Pr. Hervé Watier, Professor of Immunology at Tours University and Tours Hospital (CHRU).
Pr. Hervé Watier is also the coordinator of the Laboratory of Excellence MAbImprove, dedicated to therapeutic antibodies.

Research projects with high translational potential led by academic researchers with economic partners located in the CVL region.

See current funded projects below
See all the regional expertise

Cross-functional initiatives around partnerships development, economic development and professional training with partners Groupe IMT,  Le Studium, Polepharma, MabDesign and regional organizations

Support regional actors working around Biopharmaceuticals
Increase collaborations opportunities with academic research teams and companies at regional, national, european and international level.
2023, a Dynamic Biopharmaceuticals R&D programme :
Among the scientific projects developed, here are the 5 current projects: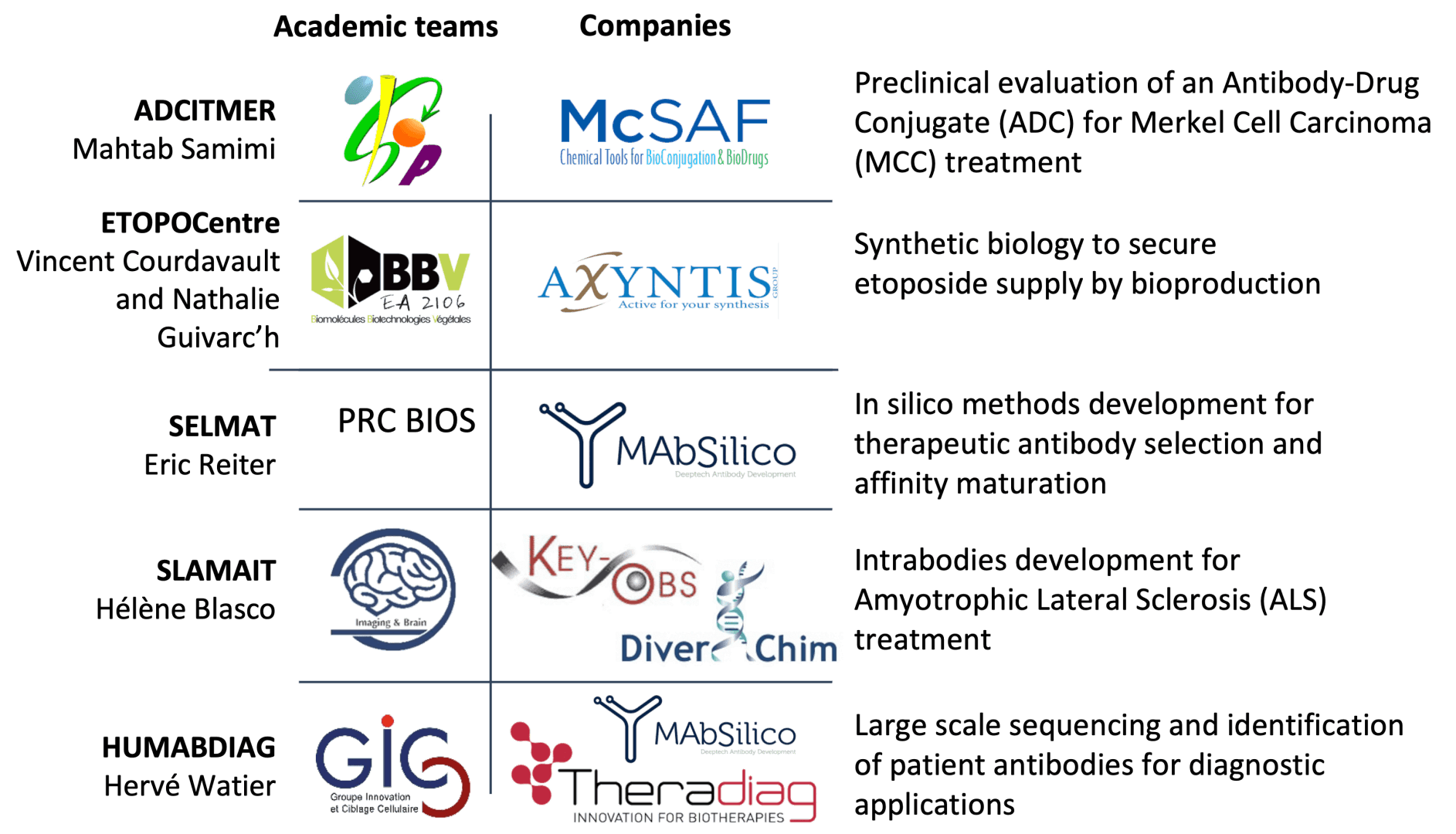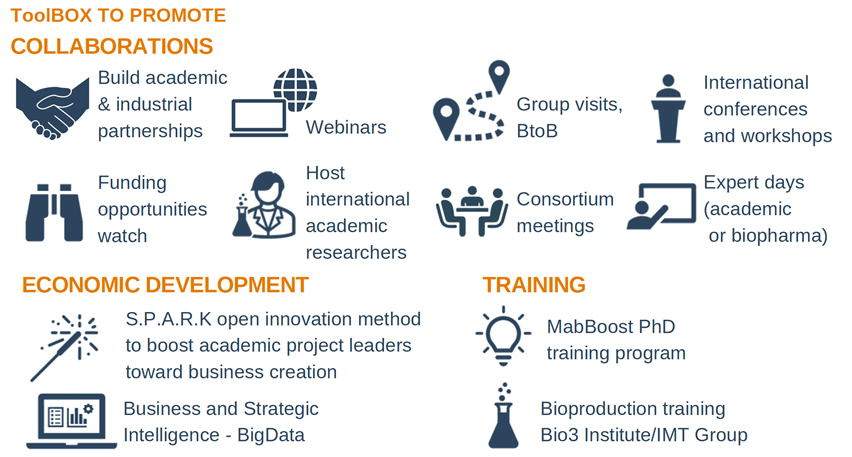 The team at your service :
Highly trained professionals with degrees (MSc, PhD) in immunology, clinical pharmacology, molecular/cell biology, chemistry/biochemistry and engineering science.